Selling Your Goods on eBay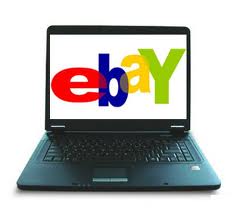 Our company provides the service of selling your goods on eBay.
We can sell your goods on eBay and accept payments for sold items via PayPal on your behalf. You can sell goods from your eBay account, using our PayPal address to accept payments, or you can send us a detailed description of lots, photos, prices and conditions for listing goods for sale via our eBay account. It is also possible to ship your goods to customers from our U.S. office.
We make our decision whether to provide you with the service and establish selling fees individually, after considering your eBay history and negotiating with you. Your listings and goods must meet certain criteria.
We offer 2 types of cooperation:
Selling goods of the same type and shipping them from our warehouse. In this case, you send your goods to our warehouse in the U.S., and we ship them to your buyers. Shipment within the U.S. only takes about 2–3 days. You won't have to think about packaging and shipping your goods yourself. You coordinate and manage our work.
Selling goods with you shipping them. In this case, we only receive and check your goods. Please note that we will request you to provide proof that you really have the goods and check your eBay account history. We also require a security deposit. In this case, our selling fee is lower than when we ship your goods.
All transactions are managed by both parties; all information is available in our online system 24/7. The order of responses and actions taken to help resolve disputes is discussed individually. The selling fee varies depending on the value and quantity of goods, frequency of sales, need for packaging, and other factors.
You can withdraw your funds regularly upon reaching a certain amount or at your request. Withdrawal to WebMoney or a bank account (card) is preferred; as a rule, there is no commission fee. All accounting is kept in detail in the RusBid online system. We do not open separate PayPal accounts for sellers; all payments are received via our business account.
We always act on behalf of our client, immediately inform about disputes opened by buyers and help solve them. We are interested in working with professional eBay merchants, and we are ready to discuss the conditions and provide discounts to large and regular customers.
Rates
up to $250
$250 - $1000
$1000 - $2500
$2500 and more
Accept payments for sales from your eBay to our PayPal
10% (min $5)
9%
8.5%
8%
Selling via our eBay account including eBay and PayPal fees
27% (min $15)
24%
22%
21%
Listing fee, when selling via our eBay account
$0.50 per 1 lot per month
Money withdrawal
no fee
If you want to become our client, please sell us the links to the pages with your lots, the name and quantity of the products you sell, the preferred delivery methods, your personal information (first name, last name, address, eBay ID). To get started, you will also need to register in the rusbid.com system and receive a PayPal email from us, which you will use as the payment email in your listings.
We would like to note that we do not cell certain categories of products. We do not accept and will immediately refund payments for the following types of goods: groceries, cigarettes and spirits, perfumes, all types of digital goods, pirated audio and video, mobile phones of Chinese or unknown origin, counterfeit watches, accessories, clothes and shoes, weapon parts, hazardous and explosive substances, etc.
If you have any question, please contact us.