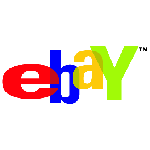 Shopping in the United States is easier than you may think. You don't need a visa or a plane ticket to shop in American stores. All you need is a computer with Internet access and a list of online stores and auctions where you can shop. If you're new to online shopping, we suggest that you start with eBay, one of the world's biggest online auctions.
Shopping on eBay is actually very easy, you just need to know a few simple rules to prevent misunderstandings and mishaps.
All eBay users are divided into buyers and sellers. Sellers have the right to sell any legal goods, both new or used, by setting a fixed price or starting an auction. In the latter case, the user that offers the highest bid becomes the buyer.
Buyers can choose any product they like and offer their prices to the seller. eBay offers various delivery methods, from pickup for local residents to postal and courier delivery for buyers from other countries and regions.
On eBay, you can buy almost any kind of goods, as long as they are legal. Product categories on eBay include:
Motors (Parts & Accessories, Vehicles)
Fashion (Beauty, Handbags & Accessories, Health, Jewelry, Kids & Baby, Men's Clothing, Shows, Watches, Women's Clothing)
Electronics (Camera & Photo, Car Electronics, Cell Phones & Accessories, Computer & Tablets, TV, Video & Audio, Video Games & Consoles)
Collectibles & Arts (Antiques, Art, Coins & Paper Money, Collectibles, Comics, Dolls & Bears, Entertainment Memorabilia, Pottery & Glass, Sports Memorabilia, Stamps)
Home & Garden (Baby, Bath, Bedding, Crafts, Food & Beverages, Furniture, Home Decor, Home Improvement, Housekeeping & Organization, Kitchen & Dining, Major Appliances, Pet Supplies, Tools, Yard & Garden)
Sporting Goods (Boxing, Martial Arts & MMA, Cycling, Fishing, Fitness & Running, Golf, Hunting, Indoor Games, Outdoor Sports, Team Sports, Tennis & Racquet Sports, Water Sports, Winter Sports, Yoga & Pilates)
Toys & Hobbies (Action Figures, Building Toys, Diecast & Toy Vehicles, Educational, Games, Model Railroads & Trains, Models & Kits, Preschool Toys & Pretend Play, Radio Control & Control Line, TV, Movie & Character Toys, Trading Card Games)
Business & Industrial (Agriculture & Forestry, Construction, Electrical & Test Equipment, Fuel & Energy, General Office, Healthcare, Lab & Life Sciences, Heavy Equipment Attachments, Heavy Equipment, Heavy Equipment Parts & Accessories, Industrial Automation & Control, Light Equipment & Tools, MRO & Industrial Supply, Manufacturing & Metalworking, Packing & Shipping, Printing & Graphic Arts, Restaurant & Catering, Retail & Services, Websites & Businesses for Sale)
Music (Musical Instruments & Gear, Recorded Music, Tickets & Experiences)
How to Buy Products from the United States on eBay?
The first thing you need to do in order to shop on eBay is sign up as a buyer. Registration is free, all users have equal rights regardless of their citizenship or country of residence.
As soon as you register and sign in to your account, you get access to full information about all lots available on the site. You can compare similar lots by price and sort them. Don't hurry and study as many offers as you like, it will help you choose the best option.
Lot descriptions on eBay typically contain the following information:
item name
quantity
price (fixed or bottom)
description
shipping and payments
returns and guarantee
The price is assigned by the seller. The seller can either sell his or her items at a fixed price or have them auctioned. Fixed price (Buy It Now) is the price for the first buyer who expressed an intention to purchase the item at this price. If the seller specifies the initial price of the item and starts an auction, the buyer who has offered the maximum price (bid) for the item purchases it as soon as the auction as over.
Buyers can use one of the several payment methods offered by eBay to pay for their purchases. They include PayPal, credit and debit cards, and payment upon pickup (cash on delivery). There also are restricted payment methods that can only be used in certain payment categories, such as bank-to-bank transfers, checks, money orders, and online payment services. Unacceptable payment methods include sending cash through the mail, instant cash transfer services (MoneyGram, Western Union), and some other methods.
The seller has the right to accept payment by any of the allowed methods. If the seller accepts payment only by one method, he or she indicates this in the item description.
Not all U.S. sellers ship their items to other countries or regions. Sellers typically indicate item location and available shipping destinations, as well as available shipping methods and delivery payment options in the item description. For most items on eBay, sellers describe return policy. Note that some kinds of goods, such as lingerie, cannot be returned.
The choice of goods on eBay is huge, and there are a lot of sellers. How to avoid scammers? To protect its buyers from scammers, eBay offers seller ratings. After the transaction, the buyer and seller exchange feedback. The type of feedback—positive, neutral, negative—affects the seller's overall rating. Sellers with high rating are trustworthy and reliable.
Once you've thoroughly studied item descriptions and seller ratings, you can make a purchase. It is possible to withdraw your bid and cancel the purchase if the auction isn't over, but once you've confirmed the purchase, there is no way to cancel it.
Unfortunately, there are cases when it's impossible to buy an item on eBay yourself, for instance, when the seller doesn't ship to your country or doesn't accept your preferred payment methods. In such a case, you can resort to the services of an intermediary.
RusBid is always ready to assist you in buying goods on eBay. Our operator will place bids on your behalf. We also offer our customers to use a bid sniper. A bid sniper is a software agent that automatically places bids within your set limit and tries to win the lot at the lowest price possible.
RusBid will help you buy goods in the U.S. from eBay and other online auctions and stores. Our company will take care of payments and delivery from the United States, all you need to do is choose the most convenient options.
Shopping in the U.S. is easy and affordable. Join us now and see for yourself!