Shipping from the United States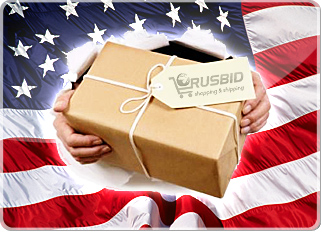 The American market is a great place for good bargains, no matter where you live. Unfortunately, some people are still reluctant to shop online and purchase goods from American online stores. Why is it so? The most common obstacles that users may face include a poor knowledge of English, the reluctance of sellers to ship goods to the former Soviet states, lack of convenient payment options, expensive delivery, etc.
We can help you overcome all these obstacles. For this, we have created an effective, convenient and safe tool named RusBid Inc.
We have all necessary facilities, solutions and experience for purchasing goods in American online stores and shipping from the United States.
Just tell us what you want to buy, and we will purchase and deliver it!
Our services include:
purchasing from American online stores and auctions;
receiving and sending self-paid items;
and more.
Cost-efficient cargo delivery with RusBid
A high level of service is one of our top priorities.

Universal service facilities
Universal service is one of our main accomplishments. We are striving to make our service as convenient as possible. When you sign up for RusBid, you get access to your Personal Account, where you can start shopping right away. A carefully designed user interface allows you to interact seamlessly with the system and to perform all the necessary actions yourself. Everything is very simple: you choose the items you'd like to buy, we purchase them, receive your order and ship it to you.

Transparent control system
A unique online system allows to control all the processes associated with payment, processing and shipping of orders. All information is available in your Personal Account 24 hours a day, 7 days a week.

Fast order processing
The balanced work of the purchase and dispatch departments allows to process purchase orders in 1–2 hours and shipment orders in 1–2 days.

Convenient payment methods
We accept various forms of payment, including bank transfers to our accounts in Ukrainian banks, credit and debit card payments, and electronic payments.

Convenient communication
Since most of our clients are from Ukraine, we have Ukrainian phone numbers that you can use to contact our US office. Thus, you won't have to pay for an international call.

Bonuses
When ordering delivery from the United States, all new customers receive a $10 bonus which is credited to their account.

Affiliate program
Each customer and site owner can earn by participating in our affiliate program. You can receive passive income by drawing new customers (10% of the profit brought by your affiliates).

Our guarantees:
the company has been working in cargo transportation since 2004;
RusBid Inc. is officially registered in the United States;
an impeccable reputation throughout our many years in the industry;
our premises and goods in our warehouses are insured.
Parcel Delivery from the United States to Ukraine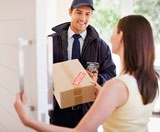 RusBid ships goods from the United States in parcels and packages. We have established close business relations with many postal, transports and freight companies. Due to discounts and preferential treatment from carriers and a well-functioning scheme of work, we offer favorable conditions for:
delivery of consolidated cargo, equipment, machinery;
cargo splitting, repackaging, consolidation;
dealing with customs issues;
delivery to the door.

You purchases can be shipped immediately or stored at out warehouse until your further instruction to ship them as one large package.

We can split the cargo into several packages in order to reduce its size and/or weight to make customs clearance easier.

Parcel delivery rates:

- to Ukraine by sea $2/kg, by air $6/kg.


You can choose the type, terms and cost of delivery using our Shipping Calculator.

Shopping on eBay

We offer a number of exclusive services for working with the eBay online auction/marketplace, such as paying for lots that have been won from your eBay account or receiving payments for lots that you've sold on eBay. Shopping on eBay with RusBid is easy and convenient.
If you prefer to shop yourself without the help of intermediaries, you can still use our automated sniping service to win auctions.

Selling Goods on eBay

eBay isn't just a great place to shop, it's also an ideal sales market. If you are interested in selling goods on eBay, we can:

assist in selling your goods;
store and ship your goods to buyers;
arrange PayPal payments;
withdraw your income in a convenient way.

Mail Forwarding

If you shop in American online stores yourself, you need a shipping address in the United States because some sellers don't ship internationally. We will gladly let you use our shipping address for free.

We receive, process, consolidate and store your goods at our warehouse.
We provide efficient delivery conditions (by air, sea or land) to CIS countries. Our commission fee is minimal (from $1.5 per 1 kg).

Cargo Shipping from the United States

Sometimes the weight or size of goods exceed international mail limits. If your cargo can be split, we will ship it in several parcels, but if the cargo is indivisible, we can offer other solutions.
We arrange the best conditions for the shipment of goods of virtually any weight and volume.

We provide the following cargo delivery services:

purchasing almost any goods in the United States;
delivering cargo throughout the United States;
air delivery of cargo from the United States;
delivery from the United States by sea;
forwarding services;
storage, packaging and palletization of goods;
preparation of all necessary documents.

Cargo rates:

by air to Kyiv min $4 per kg; to other cities min $5 per kg;
by sea to Odessa min $3 per kg;
to sea ports of Germany, Finland, Poland, Baltic states min $2 per kg.

Working with RusBid is the easiest, most convenient and affordable way to make purchases in the United States. By entrusting us with the delivery, you are guaranteed to receive your goods from America fast and at a minimum price.