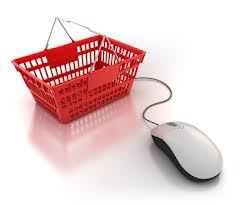 More and more people are choosing to shop in American online stores because they offer high-quality products at reasonable prices. As a US resident, RusBid offers a full range of shipping forwarding services. With us, you will be able to purchase virtually any goods in the United States, as well as in Canada and Latin America. Alongside assisting in buying from online stores and auctions, we can purchase directly from manufacturers and even private parties.
Shopping in American Online Stores
You can buy almost anything from American online stores with the help of the American branch of RusBid, at the best prices and with the minimum delivery time. All you need to do is find the item on the Internet and sent us the link. You can leave the rest to our operators.
The budget of your order comprises three parts: item cost + our commission fee + delivery cost.
You can make purchases from American online shops yourself, using our address as your shipping address, or leave purchasing to us. All you need to do is choose the goods you want to buy and enter their names and links to the corresponding pages of the online stores in you Balance. You can also specify the color, size and quantity of the goods that need to be purchased.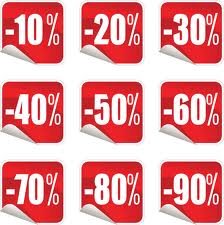 Sales and Discounts in Leading US Online Stores
It is a common knowledge that you can save on purchases using different coupons and promo codes. Online stores offer various kinds of discounts (percentage, fixed discount, discounted items). Another marketing tactic used by online vendors is free shipping (as a rule, within the United States only). If you have a promo code, our operator can enter it while shopping for you and get the discount, allowing you to save on your purchase!
Shopping on eBay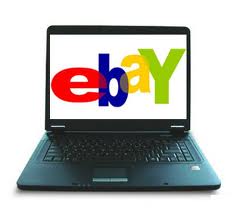 There are two main ways to buy an item on eBay: you can either buy it at a fixed price or participate in an auction yourself or using our service. If you can't or don't want to bid yourself, our operator will do it for you using a bid sniper. A bid sniper is a software agent that places a bid that exceeds the current highest bid as late as possible. Of course, you can set the maximum amount you are willing to pay for the lot, and we won't place a bid if the current highest bid exceeds this amount. If we win the auction, our company pays for the item immediately.
If you want to use our sniper service, you should keep in mind that the amount of money in your account must exceed 50% of the maximum amount of the bid you want us to place on eBay. We recommend that you submit your bid request at least a few hours before the auction ends, so that the operator has enough time to place the bid.

If you have won the lot yourself using your eBay account and want us to pay for it, you need to place a payment order in your Balance. To do this, click the Add Purchase button and select "Pay for the lot I won" from a drop-down list. We will withdraw the required amount of funds from your account and pay for your purchase via our PayPal account. As a rule, buyers have a few days to pay for the item, during this period you can add funds to you personal balance if necessary. We recommend that you deposit funds in advance to make the payment faster.

Once your purchase arrives at our warehouse, we mark it and change its status to Received in your Balance. All that's left for you to do is submit a shipment order (click Add Shipment and then select shipping method and shipping address). Our employees will carefully pack your purchases and send the parcel.
Mail Forwarding: Receiving, Processing, Consolidating and Shipping Self-Paid Orders
RusBid provides its customers with a personal address and warehouse services in the state of Maryland (ZIP 21136).
Shop in the US, pay for your purchases yourself, using our shipping address, and add the purchases to your balance. Once we receive your purchase, we mark it as Received in the system and send you an e-mail. When all your purchases arrive at the warehouse, you can place a shipment order (Balance, Add Shipment), and we will pack your purchases and send them to you.
IMPORTANT: Once you register in the system, you get access to a fully automated, convenient tool for keeping track of your purchases, payments, and shipments. All information on your orders is available online in your personal account 24/7.
Our Rates for Purchases/Shipments in the US
Purchases
up to $250
$250 - $1000
$1000 - $2500
$2500 and more
Payment for orders from online stores
Payment for eBay lots
10% (min $10)
8% (min $5)
9%
7%
8%
6.5%
7%
6%
eBay sniping service
$1
0.5%
0.5%
0.5%
Receiving purchases paid for by RusBid
free
Parcel packing/sending
$5
Self-paid Purchases (Mail Forwarding)
Package receiving/recognition
$3 per package *
Parcel packing/sending
$10+$0.5/lb per parcel *
Selling
up to $250
$250 - $1000
$1000 - $2500
$2500 and more
Receiving payments for sales on eBay
10% (min $5)
9%
8%
7%
Selling from our eBay account, including eBay and PayPal fees
24% (min $15)
22%
20%
18%
Money withdrawal
no fee
Additional Services
Photo upon receiving (3 to 5 pictures)
$3
Shipping upon receiving, bypassing the warehouse
$3
Parcel storage
Free up to 2 months, $1/lb per month after 2 months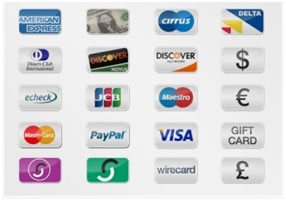 Parcel and Cargo Shipping Cost from the U.S.
You will find detailed information on the cost of our services and shipping here.
You can choose the type, time and cost of shipment, using our simple and convenient Shipping Calculator that can be accessed from any page of the site.
How to Pay for Your Purchase in the US via Our Company?
We accept the following types of payment: VISA, MasterCard, PayPal, WebMoney, Yandex.Money, bank transfers.
All types of payment and our payment details are available to registered uses only (Personal Account, the Payment Methods button).