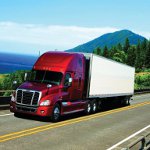 RusBid, Inc has agreements with several shipping companies that provide bulky and heavy cargo pickup and delivery services in the United States.
When customers buy relatively small items in the United States, they usually expect their purchases to be shipped by the retailer. However, the situation is different when it comes to heavy or bulky goods weighing more than 70-100 lb (35-50 kg), which are commonly referred to as freight. In such a case, sellers would give their customers an opportunity to pick up the purchased goods themselves. Typically, such items cannot be shipped by regular carriers (USPS, FedEx, UPS, DHL), and shipping cost increases significantly. Therefore, the customer needs to organize cargo pickup and delivery, for example, to our warehouse for subsequent overseas shipping.
This is no longer a problem, moreover, new agreements allow us to ship goods at rates that are significantly lower than those offered by sellers, as well as rates that you can find yourself on the websites of American shipping carriers.
One of the biggest carriers, www.rlcarriers.com, provides shipping services at very reasonable rates and allows you to calculate shipping costs right on its website. Using our discounts, we can offer our customers rates that are up to 20% lower.
For example:
pickup of a 100 kg cargo on one US coast and its delivery to the other coast will cost only about $300;
delivery of a motorcycle will cost about $500;
delivery of a 4-wheeler or a snowmobile will cost about $600;
delivery of a car will cost about $800.
If the cargo is in the immediate vicinity, we can arrange pickup by our own vehicle. As practice shows, this is more cost-efficient than hiring a company within a maximum radius of 100 miles (2 hours of driving).
When buying oversized cargo, contact our operators; we will optimize your expenses and organize transportation within the United States and, if required, shipping from the United States to Ukraine.